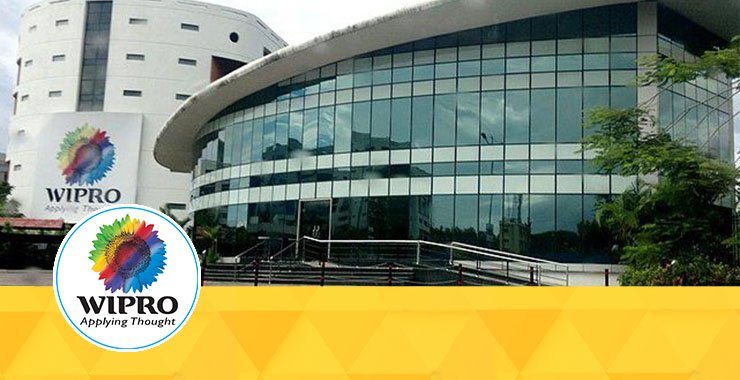 Engineer | System Engineer
About Company
Wipro Limited (NYSE: WIT, BSE: 507685, NSE: WIPRO) is a leading global information technology, consulting and business process services company. We harness the power of cognitive computing, hyper-automation, robotics, cloud, analytics and emerging technologies to help our clients adapt to the digital world and make them successful. A company recognized globally for its comprehensive portfolio of services, strong commitment to sustainability and good corporate citizenship, we have over 190,000 dedicated employees serving clients across six continents. Together, we discover ideas and connect the dots to build a better and a bold new future.
The Spirit of Wipro is the core of Wipro. These are our Values. It is about who we are. It is our character. It is reflected consistently in all our behavior. The Spirit is deeply rooted in the unchanging essence of Wipro. But it also embraces what we must aspire to be. It is the indivisible synthesis of the four values. The Spirit is a beacon. It is what gives us direction and a clear sense of purpose. It energizes us and is the touchstone for all that we do.
Responsibility
Day to day troubleshooting for Incidents & Problems reported by users and timely update in the ticket logging tool
Troubleshooting desktop / laptop OS issues
Installation / re-installation / configuration / Troubleshooting of systems, printers, scanners
Installation/re-installation/configuration / Troubleshooting of software/applications
Installation / configuration / Troubleshooting of e-mail client
Install antivirus software and check virus definition auto updates on desktops / laptops which have failed automatic update
Install approved patches onto desktops / laptops which have failed automatic update
Remove virus from respective desktop / laptop
Handle IMAC's (pre-approved, low impact – Install, Move, Add and Change)
OS builds from approved image
Problem solving Capability in Wipro, IBM, HP and Dell and other vendors laptop/ desktop Hardware
Ability to quickly analyze & diagnose technical problems
Problem determination and resolution within SLA's
Work with Local & Global Teams
Proactive and clear communication skills
Quality and Process Knowledge
Should be good in client communication skills
Willing to Work on Shifts based on the projects need
Desktop/phone setup for projects.
Reducing repetitive calls.
Eligibility
Аррly Link is given belоw jоin us fоr Reсent Uрdаte