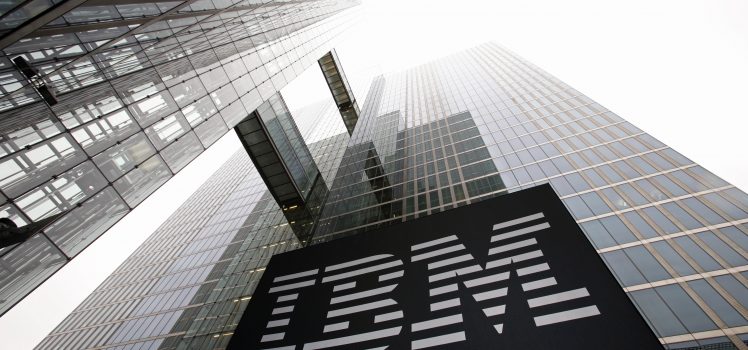 Associate Systems Engineer | IBM Careers | Job | Alert | in Pune | Latest Jobs 2022
About Company
At IBM, work is more than a job – it's a calling: To build. To design. To code. To consult. To think along with clients and sell. To make markets. To invent. To collaborate. Not just to do something better, but to attempt things you've never thought possible. Are you ready to lead in this new era of technology and solve some of the world's most challenging problems?
Job Description
You will lead IBM into the future as an Application Developer by converting system requirements into the design and implementation of bespoke solutions in an agile environment. As you translate critical business needs into code and create innovation, you hold the key to IBM's success. Your efforts will enable IBM and its clients to collaborate and integrate code into enterprise systems all over the world. You'll have access to cutting-edge education, tools, and technology, as well as an unrestricted career path with the world's leading technology company. Come to IBM and make a difference around the world!
Associate Systems Engineer Job Description
The IBM Services Associates program puts you on client-facing teams as consultants, developers, designers, data scientists, technical specialists and project managers to help businesses change the way they work.
We tap emerging technologies to create market defining solutions for our clients through our world- class network of experts and specialists, fueled by the energy and eagerness of our IBM Services Associates
Responsibilities
Lead IBM into the future by translating system requirements into the design and development of customized systems in an agile environment. The success of IBM is in your hands as you transform vital business needs into code and drive innovation. Your work will power IBM and its clients globally, collaborating and integrating code into enterprise systems. You will have access to the latest education, tools and technology, and a limitless career path with the world's technology leader. Come to IBM and make a global impact!
Assists in the implementation and support of applications by:

Defining, analyzing and reviewing technical architecture on required platform and coming up with architecture options and recommendations
Demonstrating strong knowledge of enterprise issues related to IT architecture.
Defining, detailing and scoping the technical requirements into solution architecture and ability to drive an independent project from an architectural stand point.
Will design, develop and/or re-engineer application components, and integrate software packages, programs, and reusable objects residing on multiple platforms.
The Ability to support Technical Consultants and leads in building solutions and providing technical mentoring and guidance.
Eligibilities
Environment: Professional knowledge related to your KRAs that requires you to demonstrate the ability to absorb professional knowledge quickly and develop skills related to technical, functional, software and soft skills
Communication/Negotiation: Draw upon professional concepts to collaborate with others to carry out assigned duties.
Problem Solving: Recognize job-related problems. Analyze causes using existing techniques or tools, Prepare and recommend solution alternatives. Challenge the validity of given procedures and processes with the intent to enhance and improve
Contribution/Leadership: Work on professional projects; work is often reviewed for developmental purposes. Understand the standard mission of the professional group and vision in own area of competence. May directly influence people in own project.
Impact on Business/Scope: Accountable for individual or team results. You can contribute by supporting activities that are subject to business measurements, impact customer happiness, or impact immediate costs or expenses.
Degree: B.Tech/BE, MCA, M.Tech/ME Computer Science and Engineering, Information Technology, Information Science, Software Engineering, Electronics & Communication Engineer, Electrical & Electronics Engineering, Applied Electronics & Instrumentation, Electrical Engineering, Electronics & Instrumentation Engineering, Electronics Telecommunication Engineering, Electronics Engineering, Electronics & Instrumentation & Control, Instrumentation
Аррly Link is given belоw jоin us fоr Reсent Uрdаte