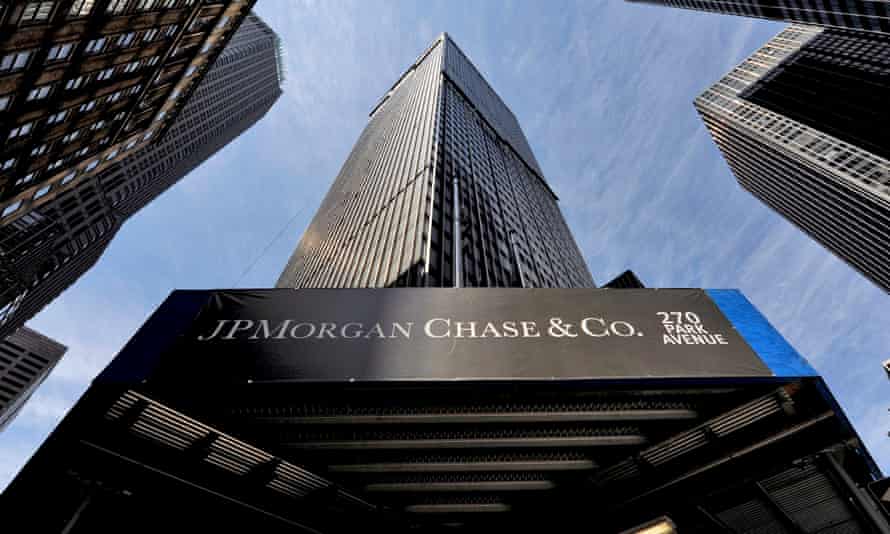 Analyst | JPMorgan Chase & Company | Job Alert | Global Supplier Services – Third Party Oversight Analyst | Latest Jobs 2022
About Company
JPMorgan Chase & Co. is an American multinational investment bank and financial services holding company headquartered in New York City. JPMorgan Chase is incorporated in Delaware.
As a "Bulge Bracket" bank, it is a major provider of various investment banking and financial services. It is one of America's Big Four banks, along with Bank of America, Citigroup, and Wells Fargo. JPMorgan Chase is considered to be a universal bank and a custodian bank. The J.P. Morgan brand is used by the investment banking, asset management, private banking, private wealth management, and treasury services divisions. Fiduciary activity within private banking and private wealth management is done under the aegis of JPMorgan Chase Bank, N.A.—the actual trustee.
The Chase brand is used for credit card services in the United States and Canada, the bank's retail banking activities in the United States, and commercial banking. Both the retail and commercial bank and the bank's corporate headquarters are currently located at 383 Madison Avenue in Midtown Manhattan, New York City, since the prior headquarters building directly across the street, 270 Park Avenue, was demolished and a larger replacement headquarters is being built on the same site. It is considered a systemically important bank by the Financial Stability Board.
Job Descriptions
The team is looking for a Third Party Oversight Analyst to oversee all assigned projects and ensure that they adhere to the firm's policies and standards. We're looking for experienced risk specialists to join our outsourcing team right now. Across all jurisdictions, our staff enables both inter-affiliate and vendor outsourcing.
This could be the position for you if you appreciate collaborating with business contacts, developing excellent stakeholder management with your colleagues, and helping to propel the business forward while helping the firm comply with our regulatory commitments and standards.
Responsibilities
Manage, monitor and track a portfolio of third party supplier's compliance to the Third Party Oversight program
Ensure all due diligence is completed and documented according to the firmwide policy and procedures.
Assist Delivery Managers to ensure all documents supporting existing Third Parties are completed.
Assist in managing delivery dates for all remediation plans, non-compliance acceptances, TPR reviews and Corporate TPO deliverables.
Update the appropriate systems, develop and issue reports, follow up with Delivery Managers and maintain required documentation.
Assist in training Delivery and Senior Managers (Executive Sponsors) on the TPO procedures and systems.
Ensure TPO duties are delivered in an efficient, effective and sustainable way
Ensure all TPO activities within the portfolio are delivered in a manner consistent with business objectives, TPO policy and regulatory guidance
Manage, monitor and track a pipeline of third party supplier's compliance to the Third Party Oversight program.
Responsible for monitoring through various reports, tools, and system research for all engagements/services associated with the third party supplier.
Execute local/regional/global function initiatives as required
Qualifications
Overall 3-5 years of experience 
Some relevant work experience in Inter Affiliate Services, Finance, Sourcing, TPO, Risk, Oversight & Control, Vendor Management, or related roles 
Demonstrated written and verbal communications skills in addition to listening and negotiation skills 
Strong business analysis skills to enable efficient, accurate and objective decision making 
Ability to partner closely with related functions (Legal, Tax, Regional Governance, etc.) to ensure a coordinated and effective program 
Strong analytical skills 
Knowledge of risk management and control principles
Knowledge of regional / local regulatory outsourcing requirements
Strong knowledge of IAS and/or TPO standards preferred
Demonstrated organizational, research/analytical skills and ability to execute and escalate
Sound business judgment, particularly the ability to proactively identify and address issues early, performing root cause analysis to develop long term solutions
Preferred experience with procurement tools such as COMPASS, Ariba, CWOC, NEIM, Concur, 4Site, FORCE, Bridger and Qlikview, Cognos
Good MS excel/sharepoint skills is desirable
Аррly Link is given belоw jоin us fоr Reсent Uрdаte