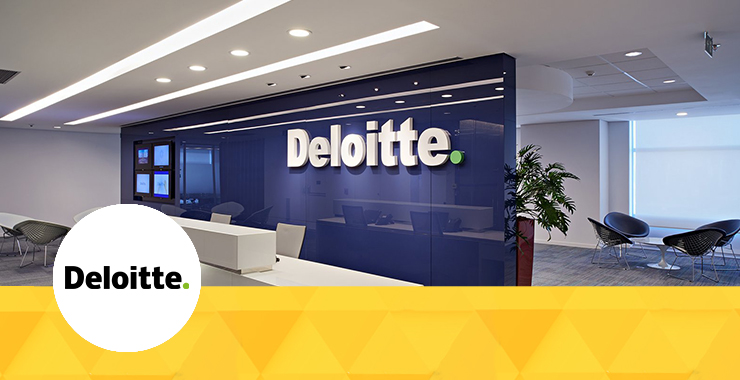 Analyst | Deloitte | Career | Job Alert | Accounting & Compliance Activities | Latest Jobs in Hyderabad 2022
About Company
Deloitte 's positive and supportive culture encourages our people to do their best work every day. We celebrate individuals by recognizing their uniqueness and offering them the flexibility to make daily choices that can help them to be healthy, centered, confident, and aware. We offer well-being programs and are continuously looking for new ways to maintain a culture that is inclusive, invites authenticity, leverages our diversity, and where our people excel and lead healthy, happy lives
Corporate citizenship
Deloitte is led by a purpose: to make an impact that matters. This purpose defines who we are and extends to relationships with our clients, our people, and our communities. We believe that business has the power to inspire and transform. We focus on education, giving, skill-based volunteerism, and leadership to help drive positive social impact in our communities.
Deloitte is the brand under which tens of thousands of dedicated professionals in independent firms throughout the world collaborate to provide audit, consulting, financial advisory, risk management and tax services to selected clients. These firms are members of Deloitte Touche Tohmatsu Limited DTTL, a UK private company limited by guarantee.
Each member firm provides services in a particular geographic area and is subject to the laws and professional regulations of the particular country or countries in which it operates. DTTL does not itself provide services to clients. DTTL and each DTTL member firm are separate and distinct legal entities, which cannot obligate each other. DTTL and each DTTL member firm are liable only for their own acts or omissions and not those of each other.
Each DTTL member firm is structured differently in accordance with national laws, regulations, customary practice, and other factors, and may secure the provision of professional services in its territory through subsidiaries, affiliates and/or other entities.
In the United States, Deloitte LLP is the member firm of DTTL. Like DTTL, Deloitte LLP does not provide services to clients. Instead, services are primarily provided by the subsidiaries of Deloitte LLP, including:
Deloitte & Touche LLP
Deloitte Consulting LLP
Deloitte Financial Advisory Services LLP
Deloitte Tax LLP
Responsibilities
Preparing and recording of payroll entries for both Regular payroll and Full and Final settlement in SAP S/4 HANA.
Preparing Amortization and accruals on a periodic basis.
Operate monthly accounting closure activities for payroll and benefits in SAP ledgers, including reconciling and balancing of payroll accounts in SAP ledgers.
Assisting the internal stakeholders in Audit / Tax Compliance and Financial Reporting.
Analyze payroll transactions for appropriate classification and compliance with generally accepted accounting standards and Deloitte accounting policy.
Should be a great team player, brainstorm common issues within the team and able to suggest resolution plan.
Coordinating with internal and External stakeholders for smooth settlement of death claims settlements as applicable to the employees as per firm policies.
Ensuring of keeping and compliance with all current Payroll policies, creating Process documents and procedures to ensure each process in Accounting and Compliance is documented.
Assist with continuous improvement in payroll accounting process.
Responsible for timely remittances and filing of returns of all government statutory requirements such as EPF, PT, TDS, LWF, ESIC.
Independently able to handle employee queries on Income Tax, EPF, PT, ESIC, LWF and any other applicable statutory compliances.
Maintenance and updating records of government statutory reports and handling notices issued by statutory authorities.
Preparation of reports requested by Management and other stakeholders.
Responsible for handling emails received from active/separated employees and internal/external stakeholders on activities mentioned above.
Interacting and coordinating with stakeholders to have processes running smoothly
Stay updated about the latest amendments in Taxation, Provident Fund, Payroll related guidelines/ circulars issued by the Governing authorities
Eligibilities
Graduate/postgraduate in finance
2 – 4 years of relevant experience
Advanced excel skills
Experience in India payroll accounting 
Strong analytical skills, ability to multi-task, strong attention to details and accuracy and proficiency in the use of systems, including Microsoft suite of applications, SAP.
Knowledge of basic auditing and internal control standards.
Experience in SAP S/4 HANA (will be an added advantage)
Knowledge of India tax and statutory compliances
Proven ability to prioritize and work within strict timelines.
Knowledge of SAP HR systems and accounting packages
In-depth experience with payroll processing activities, analysis and management reporting
Good understanding of business terminology, business operations, and financial policies and internal controls
Integrity and high ethical standards and commitment to data privacy
Ability to identify complex issues related to nonstandard transactions and processes, and develop solutions to address relevant situations
Ability to work in a flexible, high pressure and client driven work environment
Good word processing and spreadsheet skills required
Effective problem solving and interpersonal skills
Ability to organize work, document, and report concisely
A typing speed of 45-50 words per minute with data entry capabilities at 7000 ksph with 5% or less errors
Good verbal, written communication and documentation skills
Benefit
At Deloitte, we know that great people make a great organization. We value our people and offer employees a broad range of benefits.
How you'll grow
At Deloitte, we've invested a great deal to create a rich environment in which our professionals can grow. We want all our people to develop in their own way, playing to their own strengths as they hone their leadership skills, and as a part of our efforts, we provide our professionals with a variety of learning and networking opportunities—including exposure to leaders, sponsors, coaches, and challenging assignments—to help accelerate their careers along the way. No two people learn in exactly the same way.
Therefore, we provide a range of resources, including live classrooms, team‑based learning, and e-Learning. DU: The Leadership Center in India, our state-of-the-art, world-class learning center in the Hyderabad office is an extension of the Deloitte University (DU) in Westlake, Texas, and represents a tangible symbol of our commitment to our people's growth and development.
Аррly Link is given belоw jоin us fоr Reсent Uрdаte